Event Details
QPR Training (Suicide Prevention)
Date:
October 10, 2023, 11:00am
Organizer:

Sponsored by Community State Bank

Location:

ILCC Campus
Room 108B
Spencer, Iowa
In-Person Only

In-Person Only

Price:
Event Type:
iCal link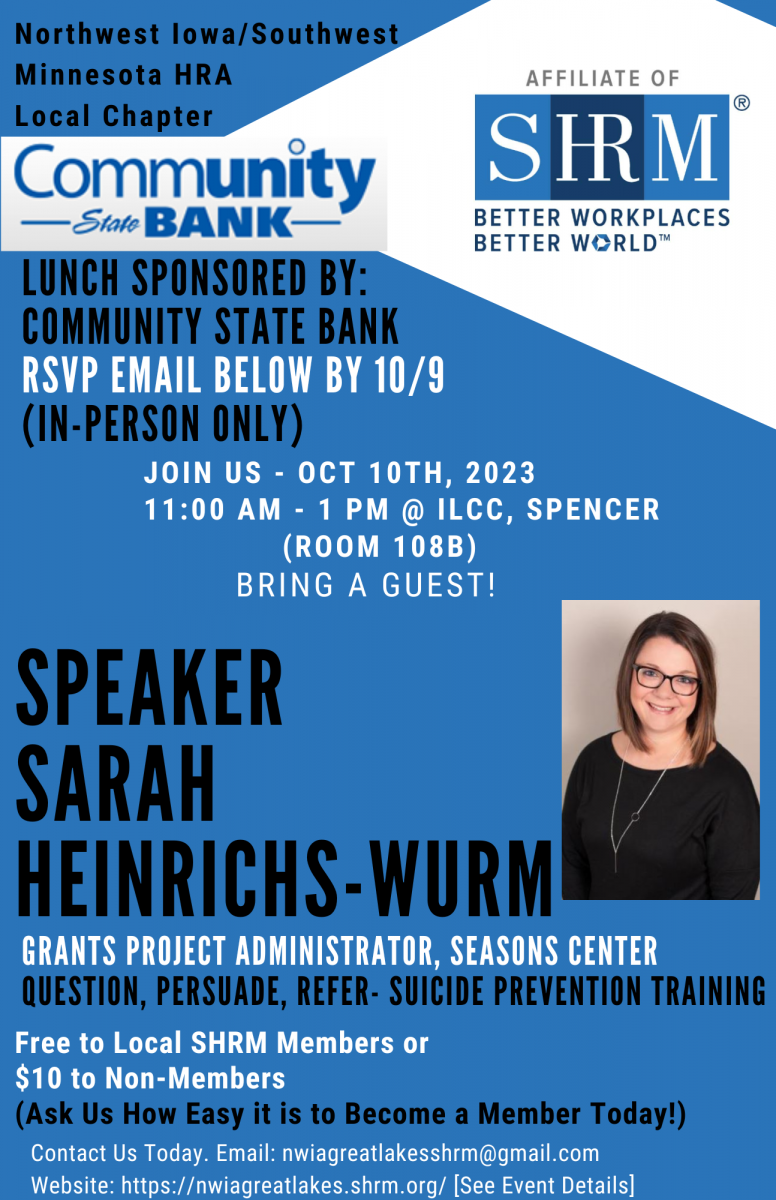 Join this Join us in October for a valuable 2-hour in-person only QPR training session!
This is introductory training to suicide prevention focusing on a three-step basic strategy for intervention.
Presenter: Sarah Heinrichs-Wurm, Grants Project Administrator with Seasons Center
Biography:
Sarah is the Grant Project Administrator at Seasons Center for Behavioral Health. She has been part of Seasons team since 2013 serving in roles surrounding program development, grants and special projects, new program start-up, and supporting & promoting efforts to provide trauma-informed and evidence-based programming throughout Northwest Iowa. She has over 9 years of experience working with Substance Use Disorder and Mental Health populations. She received her Bachelor's Degree in Organizational Leadership from Buena Vista University. Sarah is a certified Adult Mental Health First Aid Instructor and QPR Gatekeeper Instructor.